To start, I'm just going to say that this is the shortened version and I'm OH SO SAD about it!! Only one person commented on the full version. I came back to the computer and checked the Link for the Writer's Workshop Button and it wasn't working. So I fixed it! But that's NOT ALL I DID... *sniff* My POST was GONE!!! All that was left WAS the comments. SO SAD!! So here's the summed up version, because I don't have ALL the time I put into it last night again. We have a reunion that will be occupying most of my time through the weekend, I'm WAY BEHIND on editing and I need to make my niece and apron. *sigh*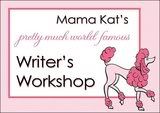 I chose Assignment #3!
What does your child do that reminds you most of yourself? How does it make you feel?
Yours, Mine, and Ours makes 10! Here's a shot of the 6 that did NOT come from MY genes. I see characteristics of both their mom and hubs in most all of them. The youngest two of them are the only ones I really had any kind of a parental influence on at all. The youngest was 12 and next up was 15. The rest were graduated from HS, attending college, and 2 had already begun their families.
So we will jump to the ones that actually got some of their GENES directly through ME!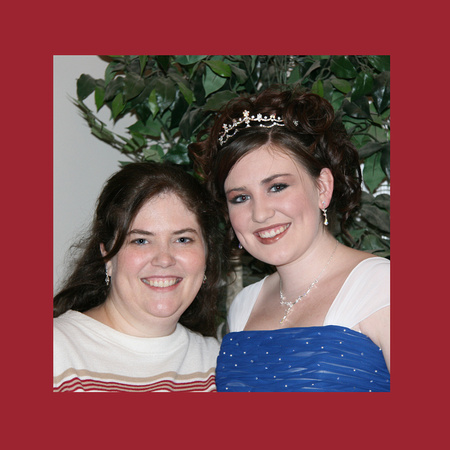 We will call my first born COUNTRY GIRL, because she IS! She loves the outdoors and being in the country. She loves animals (especially dogs), hunting, camping and 4-wheeling... She is the MOST like me and has always had similar features to me, but prettier! Her dimples are deeper... Our coloring is similar, but she isn't quite as fair and doesn't burn as easily as I do.
We both loved to perform as we grew up:
From the time I was little I loved to perform! I sang at a wedding by request when I was 4. (I was their flower girl.) I was in all types of school bands, I was a cheerleader in jr high, I danced, I twirled a baton as a majorette in high school, was in all the choirs, performed in musicals and plays, did child/teen modeling and was in a couple pageants. (THAT topic deserve a post of it's own... We'll go further into THAT TOMORROW! LOL!)
She started out as a toddler with pageants and did that for a couple years. (Again, TOMORROW... LOL!) She tried choir, and although it was OK, she loved to DANCE MORE! This was her chosen medium to PERFORM!! THAT was HER THING!! She was in a competition team from elementary school on. In high school she was on the Dance Company. It was FUN going to these performances and watching her! It was almost like watching a little me out there, loving to do things that I did, but BETTER.
Now not everything she got from me is a positive. She always displayed some distracted and mood variances throughout. Never diagnosed, though... Some of that continues, but she functions very well and has found herself a nice cowboy that loves her the way she is, has patience and a sense of humor. She also has taken on more of my physical traits that developed in adulthood. I have a metabolic disease. I easily put weight on and it's hard to take it off. Well, it looks like she probably has it,too. Since getting out of school and not practicing with dance for hours every day of her life, she is taking on the rounder shape of her mother and she's not too happy about that. I was hoping she'd take the leaner genes of her father... but she's still adorable and I LOVE her!! =D
~The BOYS!!! Short and SWEET!~
College Boy LOOKS and has some characteristics like his laugh and facial expressions more like his dad... (DUN dun dun... the EX). So at times it reminds me of the jerk... HOWEVER!! College Boy is SMART, SENSITIVE and has a GOOD HEART!!! Traits he could only have gotten from his MOMMA!! ME!! ;p


STITCH Kid has the round shape before even getting to his teens. He is taller than me already (NOT a HARD thing...) but I worry about his girth starting so young! He's been in huskies and beyond since he was about 7. He also has ADD (maybe worse... to be determined when he's OLDER...) to the MAX!! He shows a tough exterior, but if someone is willing to give him enough of a chance, you'll find a tender hearted boy inside. So the mental difficulties I believe he has double barrel, but he gets the soft, gooey stuff inside from ME!! LOL!!


Hubby in 4th grade Silly Boy in 3rd grade... just sayin'!
SILLY Boy is SO MUCH like his dad (the hubs) it's comical!! He LOVES that!! I could do a whole POST on their similarities!! WHAT CAN I find that he gets from ME??? He DOES have a bit of a temper... which only COULD come from me, since his papa AIN'T GOT ONE!! His papa also HATES BUTTER!! So we TORTURE him by spreading butter on something, calling him, and saying, "MMMmmmm..." just to GROSS him out as we DOWN IT!! Come on... it's ALL I've GOT with this one!! LOL!!
So in the end, it's nice to see things that remind us of ourselves in our children in many situations... but there are some things we wish we hadn't passed along. *sigh* If ONLY we could CHOOSE WHAT to PASS to THEM!! We love them and ONLY WANT the BEST for THEM!! (((HUGS)))