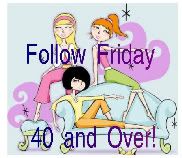 Last week's FF40+ post
never got linked and I highlighted a blogger from there & about a very scary event in my life. So check it out. ;D
Yeah... This post is ALL about FLASHBACKS!!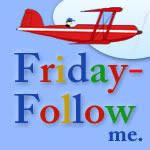 My life has had twists and turns... All of these apply to times in my life. You choose which one you want to listen to. They're ALL AWESOME! ;D Of course if you've got 45 minutes to kill... go for them ALL! ;p
This is probably the one that is the most that applies to my overall life. In fact,
Mindy Gledhill
's Album Feather in the Wind has applications throughout my life. Some of her song on her new album, too. (Like Anchor) Her new album gets released Aug 4...
Aug 2 if you go to her release concert
!
(Thought bubble... Monday night... MAYBE we can have Family Home DAY...)
LOL!
Feather in the Wind:
Then we take a JOURNEY through life... Now some may surprise you, or make you laugh... we're spanning MANY DECADES, ya' know! LOL!! The skater disco in I Will Survive and dancing in I Saw the Sign get me the most... Oh MY! ;p

Starting with the way I faked my way through child and adolescent years, hiding abuse from step-father and getting involved in everything I possibly could... I had BIG dreams and let them all pass by... life happened...
Don't Cry Out Loud:
Now... I wasn't overly POPULAR, but there were years that I was in the IN crowd and active in the POPULAR things... cheering, majorette, musicals, modeling... and since I also LOVE Kristen Chenoweth, I have to throw this one in there... ;p

Sad, though... I actually remember trying to HELP a girl that was painfully shy and poor... Not sure if I helped or made her more self-conscious... I really WAS trying to help... *sigh* Seeing this makes me cringe a bit thinking back on it... I don't believe I was THAT BAD!! LOL!

Anyway... you know how POPULAR crowds are, start thinking for yourself or liking people they don't, they drop you like a hot potato... That was me. First time at the end of my sophomore year. WHATEVER! Some dropped me when I didn't try out for cheerleader again and went for majorette (twirling baton with the band). The people were a bit more desirable to hang with. What can I say??? (Don't get me wrong, I enjoyed being a cheerleader and got along with most of the girls most of the time... But a couple can just make it "NOT" so fun. Ya' know?)


POPULAR:
The rest SUPPOSEDLY GOOD friends didn't like my boyfriend in the middle of my junior year... He wasn't in the GROUP... That's like TABOO! OK, so maybe they were right about HIM... but maybe I wouldn't have ended up MARRYING the jerk if they'd stayed by my side and I didn't feel like he was ALL I HAD left in the WORLD and nobody else would EVER care about ME! Married YOUNG (2 months shy of 18), had 2 babies by 21. Every other year he pulled the "I don't want to be married anymore" routine and I did everything and anything to make him happy... at the expense of my own happiness. Then I got tired of fighting it... Ace of Base The Sign Album seemed like the soundtrack of my divorce after 8 years:

Don't Turn Around:
[I'll skip the "inappropriate for this blog" You Oughtta' Know by Alanis Morisette song that fit so well when I learned of his affair and moving from our house to hers... But HEY! I was so angry that I worked out a LOT to ANGRY MUSIC and lost 70lbs & got down to a size 6 again... Yeah... It FOUND ME... and then some... GAH! ;p ] So I'll replace it with this also fitting one. ;p
I Saw the Sign:
When he wanted to come back again. Heck NO! >8(


I Will Survive:
This one's for the PSYCHO Narcissist Druggie that rode in on his white horse and promised me the moon and stars... Said and did all the right things... I WANTED him to be for real so badly that I didn't even look for the red flags that my sister saw from the get-go. (Someday I'll do a post about heeding the council of your priesthood leaders... *sigh*)
FIRST I was confused and trying to figure out what I'd done wrong to turn him so cruel so FAST.

Cold Cold Heart:
REALITY HITS HARD!! I had to get a protective order for after 6 weeks of marriage. Yeah, the knight in shining armor lost the SHINE THE DAY AFTER the "I DO's"! *sigh* SCARY!! (I think of him as the devil and this song seemed the perfect THEME music for HIM...)


UNINVITED:
I had determined that I and my children would do without a man! They were all CREEPS! How could I EVER trust again??? Well, God had another plan for us... He sent me a miracle... When we met and he talked about his wife who'd passed with love and respect, a tiny window opened and I thought to myself, "Maybe there are a few decent ones left in the world... If I'm ever stupid enough to try again, I hope I find someone like him." He's now my Hubby going on 13 years... Going STRONG... (I'm thinking of cruising in Hawaii... putting flowers in my hair...)


LUCKY:
Real Live Woman:
When You Say Nothing At All:
Forever And For Always:
There you have it... My life in song. Hope you found SOMETHING you liked in the midst of my TMI. ;D
(((HUGS)))