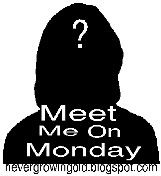 1. What one food could you eat every single day?
2. Do you wear glasses or contacts?
3. What kind of cell phone do you have?
Grrr... I HAD a cool RED Blackberry Flip, but my college son's phone wore out and he NEEDS a "smart" PHONE... SO HE has mine and I'm back to my old hot pink RAZR.... *sigh* ;p
4. What did you have for dinner last night?
5. What is your favorite candy?
The real creamy stuff... not the waxy crap... ;D
*Disclaimer: All images were obtained from the internet. Original URLs were used in posting them. None of these images are mine. ;D