"How far to heaven? Just open your eyes and look. You are in heaven" -Shankar
I shot this in Hawaii. Don't remember which island I was on for this one but it WAS magnificent! There have been so many times that I've seen the rays coming through clouds beautifully and not had my camera and kicked myself! This time I HAD it! (Hint: You see the rays MORE when you wear SUNGLASSES! I would KNOW! LOL!) ;p
I am always reminded that God is pouring his love down on us, we just can't always see/feel it because we are busy, it's too bright/dark, or we're not always in the right frame of mind. He is ALWAYS there for US, though. He knows the bigger picture; what we need, when, and what those around us need. He gives us our free agency even though He KNOWS we will sometimes choose the wrong direction. He loves us unconditionally. He sent His son and the atonement so that we would have a perfect example and a way to return to Him. He works through us, not for us...
How Great Thou Art is one of my favorite Hymns! I think of this hymn when I see rays peeking through the clouds to remind me. Sometimes it's as if He KNOWS I NEED that reminder art that moment! I have posted 2 beautiful renditions of it below. You choose which you'd prefer to watch/listen to.
This is a beautiful version by Carrie Underwood:
This is a version of the same hymn sung by Marie Osmond
for the Pioneer Celebration in 2008:
This was prompted by #4 from Thursday's Writing Workshop assignments.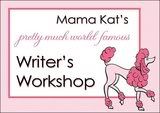 Have a BEAUTIFUL SUNDAY!
Our out of state children and their families will be traveling to their homes in CO and CA today; so they are especially in our prayers! ~((HUGS))