This week's assignments are:
1.) Write about your wedding song. What was it and why did you choose it?
2.) A movie you probably should have previewed before letting your kids watch.
3.) We talk about mother's guilt a lot...who needs it? Describe a good mom moment!
When EACH of my babies were born! (OK, gotta' go find the first 2... I'll upload and switch for the first when I do.)
Country Gal (1989)
College Boy (1991)
Stitch Kid (1997)
Whenever they hug me, kiss me, tell me they love me, or do the things that are asked of them. When they get along, do nice things for others, and make good choices!
I LOVE my KIDS!!
This photo is from 2004
and my other(s) from another mother... LOL!! Hmmm... Doesn't work as well as when
"Heartbreaker"
would say lt to my boys... "Your my brutha' from anutha' Mutha'" ;p
They are AWESOME!! ;D
Especially when I don't feel judged by any of them...
COME ON! You know when you're bipolar and have THAT many...
It's NOT going to ALWAYS be PRETTY. ;p
One thing that is VERY COOL is that our 2 out-of-state kids and their families are on their WAY HERE! They will arrive by this evening! WOOHOO!! We haven't had the WHOLE FAMILY together since December of 2007!! Tomorrow we go to Mt Timpanogos Cave and in the evening we are FINALLY updating our Family Portrait!! YAY!! Saturday we will swim, BBQ, and just ENJOY the time we have together!! Sunday, the "out-of-staters" head back to their homes and the daily grind continues like our lovely weekend never happened. Such is life... BUT we will have the pictures/portraits and memories to PROVE that it DID! ;D
But I have to say that the MOST WONDERFUL MOM MOMENT was the day that my other three children were sealed as one for eternity with the rest of us!! ("Artsy" couldn't get off work that day and "Happy" was on his mission, so they weren't with us for the pic.) Just knowing that we were now ALL bonded together and eligible for the blessings of eternity. *sigh*
WOW!! What a GREAT
MOM MOMENT
!!
The ones that were sealed that day. ;D
This was the day before we moved to CA!
4.)
Post a picture and a description that fits into this quote for you:
"How far to heaven? Just open your eyes and look. You are in heaven" -Shankar
I will cover this assignment this coming Sunday! ;D
5.)Earthquake! Where were you when it happened?
Luckily, I've never been IN a BAD earthquake! I have felt tremors many times, though living in SoCal and along the Wasatch Front in UT. When I was in my shop the glass on the display cabinet rattling tipped me off. Sitting at the computer or in bed at home... (Computer or bed... Sounds about RIGHT! LOL!) I think other times too much has been going on and I didn't even notice. The equipment trucks digging for our swimming pool was DEFINITELY worse than ANY tremors I've ever felt... I was having a migraine of the days and just wanted them to be QUIET.... *sigh*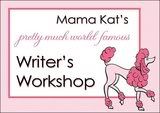 Now if everyone will pray for me to keep my moods in check for the duration of this BIG VISIT... I just might make it through without too much drama. Thanks! (((HUGS)))