Syracuse City Arts Council did it AGAIN!! They put on an AWESOME community program!! I tell you, Syracuse and surrounding areas has some incredible talent!! I'm looking forward to next summer's production!!
I attended Saturday's matinée. It was the only performance time I had open. In spite of going with a headache, I thoroughly enjoyed it. My husband and 11 yr old did, too! It was energetic, entertaining, had great sets, costumes, and talent!!
Dayne Romero played a convincing and endearing Joseph! His vocal range and expression was inspiring.
The cast was captivating.
The comedic overtones were well received by the audience.
The director's interpretation was persuasive.
The choreography was outright FUN!
I applaud and appreciate the talents of these players from our community!! Job WELL DONE!!
If you missed out this year, your opportunity has passed. Stay tuned to next year... I'll give you a head's up right here! I guarantee you won't want to MISS IT!!
**********
IF you happen to be in the local area, you have another opportunity for theatrical GREATNESS this week!! Clearfield City presents
Noises Off
at the Bicentennial Park Amphitheater. They did a BANG UP job on State Fair last year, so I am looking forward to it!!
**************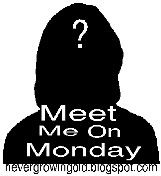 My Answers!
1.
Do you watch any Soap Operas?
No...
2. What appliance is used the most in your house?
Dishwasher
3. Do you wear make-up every day?
No...
4. What is your worst pet-peeve?
When people jump to conclusions about me, want to get in my business so they can be judgmental, or when they come over to inspect my home instead of VISIT... OOPS! Guess that's more than one. Well, they're kind of all related. ;p
OH!! ...and MIGRAINES!! I LOATHE THEM!! ;p
5. What is your favorite lunch meat?
Roast Beef when I'm being bad, Turkey when I'm being GOOD! ;D