Image by
Ryan
Kendrick
For up to date information you can check
the
Herriman Website
Herriman City on facebook
@herrimancity on TWITTER
Fox13Now
Extending the prayer list!! We went to our daughter's in Sandy to pick up Stitch-Kid and have dinner with her in Sandy and there was horrible smoke in the area. As we were heading home, we could see the whole side of the mountain on fire. There are now about 1600 families currently evacuated, more are on voluntary evacuation and stand by... Homes (4 confirmed so far...) are being destroyed! My heart is aching for these families and I am honestly terrified for family friends we have right in that area. I am also so sad for the families who have already lost their homes. :`( There have only been 2 firefighter injuries (treated and released - one was an eye injury and the other was bitten by a horse trying to evacuate it...), so that is a blessing!
The pink area is the evacuated area.
Our friend's home is where that star is!
This clip REALLY makes it hit home...
This image by:
Richard and Jennifer Staples
*Updated video clip later:
This Link will bring you to Fox News Viewer Photos of the fire.
******
This brings a serious thought to preparedness...
Do YOU have a 72 hour kit ready to grab and go in the event of an emergency where you may be called to evacuate for whatever reason?
WHAT would you grab on your way out the door in the event that your home may be lost??? Are they accessible??
Have YOU had any type of EMERGENCY training in place in your community?
Here are a few things to think about and have accessible:
*72 Hr Kit
*Kids
*Pets
*Critical Documents
*Medications
*Irreplaceable Photographs
*Computer Hard Drive/External Drive
(Having a backup online could be helpful for important files from your computer.)
For the most complete list to consider, go to this
AWESOME PREPAREDNESS BLOG
***********
This lower section was my original post for today...
I had to add to today's post to include fire info...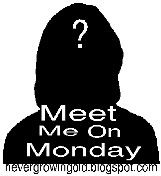 1. What is your favorite all time movie? -
WOW!! There are SO MANY favorites!! HOW can I CHOOSE??? I think on my facebook list I put like 30!! OK! YOU asked for it!! Here are just a few of my favorites:
3.

What really gives you the creeps?
Pedophiles
4.

What is your favorite snack?
Everything depending on my mood. Sometimes chips or crackers; sometimes raw veges or fruit; and sometimes cookies/candies... YEAH!! That about covers it ALL!!
5.

Would you rather be a dog named Killer or a cat named Fluffy?
Again, depends on my mood!! HAH! ;p