Let me show you our evening last Wednesday
Hubby picked these from our tree...
We pulled out the good ol' Betty Crocker book...
(The one my mom gave me like 22 years ago...
STILL one of my faves and TOTALLY ABUSED...)
and turned it into THIS!!
Of course we couldn't wait for it to cool properly,
so the guts kind of mush out like THIS
But it was OH SO YUMMY!!
Our plan is to make a BUNCH of them
and FREEZE them!!
Better than canned peaches... Don't ya' think??
BWAHAHAHA!!!
***
OK, I admit Hubby can be a little on the silly side,
but that's GOOD for ME!!
He can always find a way to lift my spirits! ;D
He is showing off his masterpiece!!
For the record, HE DID most of the work.
I assisted occasionally, but I was making this for dinner.
(It tastes better than it looks! LOL!!)
YES!! HIS PIES WERE the bigger HIT! ;p
***
So now he gets to be silly in the bragging ritual...
MMM...Hmmmm...
You're NOT eating that by yourself, Dear!!
See this little tree?
He planted 2 of them when we moved in 4 years ago.
They're doing him PROUD!! ;D
Theme: Hobbies
Photography is a given...
So take the top pic and add it to these
to show the story in Digi-Scrap!!
Yes, there's morehobbies, but that's it for today. ;D
I just did a
post on my hobbies
last week.
****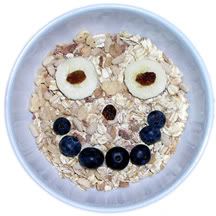 (I KNOW it's early... but HEY! It's NOT LATE!)