Be Still My Soul
Performed by LIBERA
Slideshow compiled by
seaandra79
********
This week I'm adding
GRATITUDE
We should definitely be grateful and declare it!
by Julie Williams
by David Cise
by Amy Wetsel
Kevin Williams
(Scott G Winterton, Deseret News)
Here's a new category... GRATITUDE!! The unbelievable job the emergency workers performed. The firefighters, heavy equipment operators, police, National Guard, organizers, community involvement, the other communities that sent support!!! 3 homes were lost, but it could have been hundreds!! Thanks!!! For giving them the courage and strength to DO ALL that they could DO! And families that are thankful to be back in their homes!
The 3 families that lost their homes completely during the Machine Gun Fire in Herriman last week.
Devin who has suffered with seizures all of his sweet little life. He is now 12 and had the scariest one ever this past week!
Darrell: My POP!! He has been dealing with Parkinson's for such a long time. Now he is having heart problems, too. He could use extra prayers!
My sweet friend Krista lost her stepfather whom she loved!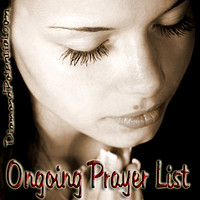 This is an ongoing prayer list of those that need the power of God to help them through a difficult time. Feel free to link up your list. I'll work on a button and we can make this a weekly thing as part of our Sunday posts. Just think of some of those individuals in need of prayers and post so all that read can say a little prayer. The power of prayer is an amazing thing!!
The main list will be updated weekly here and the names will be linked to the prayer list they are on. Thank you for participating!!
This is the main list I will update weekly with those individuals you post in your link and link them to your post:
Current List
Cancer Victims in the fight of their lives: Sid, Paul, Redhead Riter's dad, Colette, Angel
Other Health Issues: Melissa, Janie, Darrell (POP)
Terminal Child Disorders: Vincent
Child health issues involving much medical attention: Bug, Robert, Colby, Brandon, Devin
Andy is home recovering from his injuries from being trampled by a bull.
Family/Life Circumstances: Dottie, 3 Families that lost their homes to wildfire
Suffering loss: Frank, Dawn, Kristin, Krista
Dealing with disorder issues: Holly, Megan, JaimeKay, Teri, Donde,
Current Health Issues: Lindsay
Grieving Family: of Clay Sannar (42) LDS Bishop shot and killed in his office during church by stranger

*Surgical Recovery: Jules' Dad, Colby -

surgery went well and are now recovering. Continued prayers on their behalf is appreciated. ;D

This is the one YOU add to:
************