I was called out, made assumptions and was WRONG!
But HEY!! The TRUTH is OUT now!!
*SIGH*
WHAT??? You want me to ELABORATE??
Long story short... OH WAIT!!
AM I CAPABLE of THAT???
For YOUR sake, I WILL TRY!!
This is something I confessed to my long time (OK, since 2005!)
Karen
a while back on her
Confession Wednesday
post. Actually, I posted it as an unpublished comment. LOL!! I also confessed it to my kids... because I NEEDED to enlist their HELP!! *sigh* And NOW that I'm OUTED... I can POST IT! ;p
Back-story 1: In the warmer months of the year my fingers have a tendency to swell. This has gone on for years. In fact, in 1999 (LOL!! Remember that supposedly futuristic song of the early 80s from Prince?? Makes me laugh... OOPS!! Side-tracked!!) when I was in the hospital with pancreatitis and it escalated so quickly and painfully that we had to use this gadget to get it removed...
The nurses didn't want to CUT MY WEDDING RING... so hubby grabbed it and said he would so they didn't have to feel bad. HAH!! (Come now ladies... A decent jeweler can easily REPAIR this for a lot LESS than the pain of losing a FINGER.) ANYWAY... I have a FAKE ring that is half size up and another that is a full size up. I have a ring holder where I ALWAYS switch them out as needed.
Back to my summed up undistracted story in progress... (RIGHT....)
ONCE.... ONE TIME... I was doing something that I couldn't easily get away from. (Don't ask me WHAT... I don't REMEMBER NOW... GAH!!) My finger was hurting and I couldn't stand it, anymore. I remember THINKING as I went to SET it somewhere... "Grrr.... If I don't put it on the ring holder or in my jewelry box, I'm NOT going to remember where I put it... Hmmmm.... HMMMM.... BUT!! Since I'm makine a CONSCIOUS NOTE of it RIGHT NOW.... I should remember... NO PROBLEM!!" *TINK*
This was a couple MONTHS AGO and for the LIFE of ME... I CAN'T FIND IT!!! YES!! I KNEW BETTER... I should have litened to that inner voice that LOVES to TEACH me LESSONS!! Grrrr.... At least I KNOW it's SOMEWHERE IN my home... GAH!!!!
Back-story 2: About a MONTH ago as I was enlisting my kids to ASSIST in the SEARCH... I told them they needed to be a witness of my thought in the event it HAPPENS I'd have witnesses...
Scenario in my mind goes something like this:
Hubby is going about his business in the house and comes across my ring and thinks, "Well that's not where THAT belongs... I'll teach her a lesson and let her sweat a bit... I'll put it in a good hiding place and wait till she ASKS or TELLS me about it... BAHAHAHA..." because he KNOWS me that way... or SOMETHING... ;p
BACK to the STORY: Sunday we are sitting in church. Yes, it's November... We just had our anniversary... He's holding my hand and rubs his thumb over my "fake" ring... looks down and gives me a frowny face and says, "Ohhhh... you don't like the one I gave you...*sigh*" Me " Of course I do... my finger's swollen." (It was slightly, so DON'T judge me!! *sarcasm*) Him, "So where is it?" [DING DING DING!!!! Scenario previously mentioned seizes my cranium!! Because you KNOW if I THINK it... It MUST be TRUE!!!] I pat his hand and say, "at home" *evil grin* We get home and dinner is served... as we eat I say, "So where IS my ring?" He looks at ME BEWILDERED... So NOW my prideful ways have been exposed, I am GUILTY and we are ALL on the lookout for my beloved TREASURE.
*SIGH* It's a good thing he is a PATIENT MAN!!
+Disclaimer: ;p
No images in this post belong to me.
Image of hands from
E-How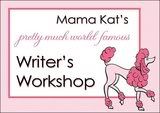 The Prompts:
1.) Describe a moment when you ignored your intuition. What happened.
2.) What are your confessions?
(inspired by Usher)
3.) A time when you stuck up for a friend.
4.) Something you wish you hadn't put off til the last minute.
5.) Sarah Silverman once gave an interview where she described her childhood depression as feeling homesick while at home. How would you describe it?
As you probably guessed, I combined 1 & 2. I'm NOT the best at FOLLOWING DIRECTIONS all the time. ;p