Time is drawing near and preparation time is almost gone. So I have found some cute ideas which are great for gift giving for any occasion. It's all in how you WRAP IT UP, BABY! ;D
*Disclaimer: These are not my images. Clicking on the image will take you to where I got the image from through Google images. Clicking on the links/pictures can take you to many MORE ideas and recipes! ;D
What ISN'T there to LOVE about a basket
(or bowl, bucket, bag, mug, box... you get the idea)
filled with with items to delight YOU??
Here are a few themes:
Fruit
Spaghetti Dinner
Movie Night
Home Spa
Survival Snacks
The other day we talked a bit about Gift Jars
and how much fun those can be!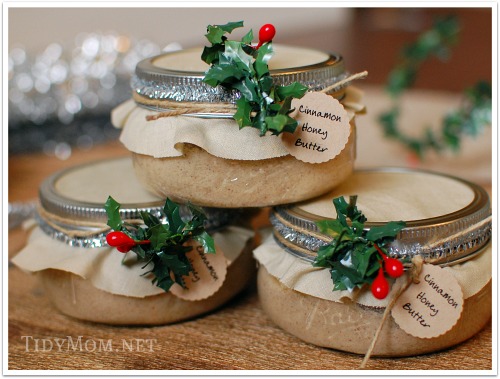 Don't forget Gift MUGS!
This clip has some great ideas:
And since I have a poor struggling college boy,
I've come up with the perfect basket for him!!
His favorite TV show is The Office; so the last season on DVD is IN IT!! He buys groceries, but he can't afford the extras that he truly ENJOYS... SO, this will also include microwave popcorn, pretzels, FLIPZ, candy, various cookies and crackers... ALL his FAVES, of course!! I will be putting these in a a reusable BIG shopping bag (Because WHERE is HE going to put a big BASKET that he won't use... in his tiny shared apartment?) and add a gift card to the grocery store. See how it can be personalized? I think he's going to LOVE it!!
There are a LOT of sites out there for ideas!
Homemade Gift Baskets is my favorite on to gather ideas for ANY occasion. TRUST ME! Something will spark in someones's direction and you will grab the reigns and RUN with it with your own ideas tailored to that person. Thoughtful, useful, appreciated! YES!!
***
Don't forget to enter
the
GIVEAWAY!
Drawings held:
***
Click the pic HERE
or in the sidebar!
As a confession, I dedicated myself to these 12 days before December and some of the ideas I had in the works and just had to put the finishing touches on. It's the holidays and who wants to read a downer? EH? OH HELP!! My blog is MUCH more prepared than I AM... Honestly, I've been having a rough go of it this year and I just couldn't figure out WHAT MY PROBLEM IS... I will do a post on this more after the holiday. For now I will just say that I broke down and went to the Dr. My appointment was for the 28th... but situations made it more crucial and they got me in yesterday. We have some answers and it's a VERY GOOD THING I didn't wait... which WAS my original plan. WHEW!!
ANYWAY, things aren't nearly as prepared and festive as they've been in years past. What has been accomplished is mostly because I have a sweet, patient and understanding husband. (Although those limits may have been pushed as of late...) I am grateful to him and pray that the rest of family coming to celebrate with us are understanding and forgiving in what I lack... I'm praying that I have enough in me to at least get the bare necessities done!! In the meantime... "Fake it till ya' make it..." and "just keep swimming swimming swimming..." (((HUGS)))
Merry Christmas!