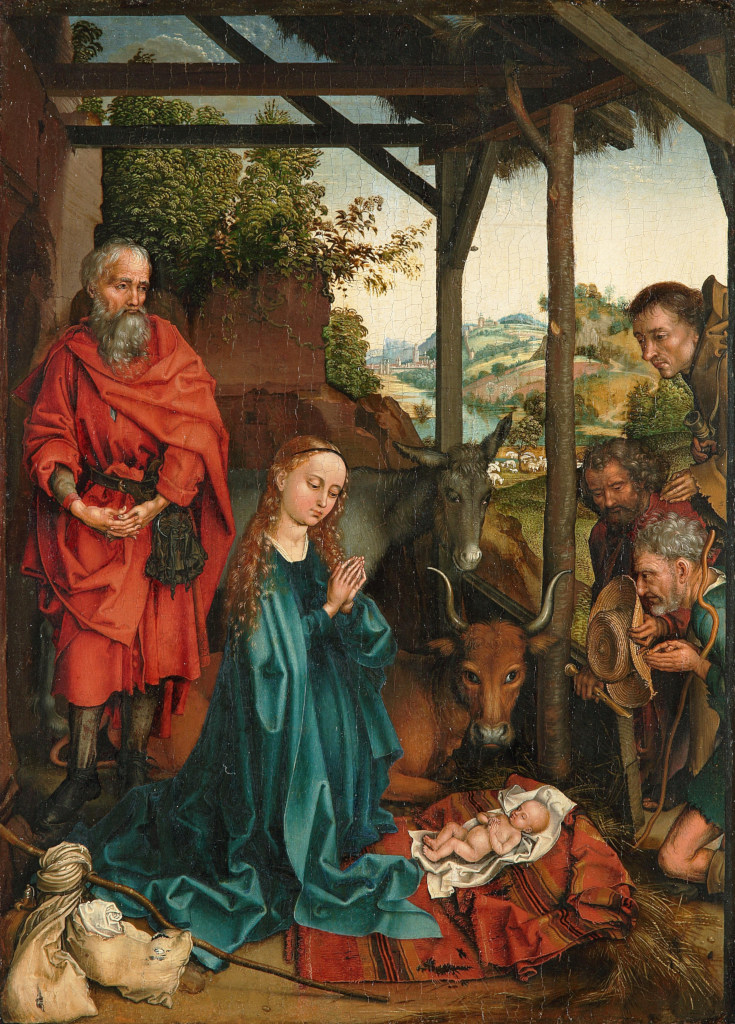 (Click pic to learn about it, the artist, and send e-card.)
as performed by The Mormon Tabernacle Choir
*****
Christmas time can be made more stressful when we are so worried about giving the perfect gifts. We need to remember that it takes less time and thought to run out and purchase something on the run than to put careful consideration in it and give from the heart. This can be done with little or no spending... Here are a few ideas:
Make a collection of your family's favorite recipes, make copies and give them as gifts. "Happy" and his cute family did this for us a couple years ago and we love it! His wife is quite handy in the kitchen and such a wonderful wife and mother! I loved that she put the recipes in a binder that I could add to, also. I have added to it a LOT.
Make coupons for a service they would appreciate and you can provide. (ie, a chore, reading, going to the park, babysitting, wash car, favorite meal, favorite baked good, shovel snow, mow lawn, pull weeds... in my case, photography... etc... You get the idea.) Some of these things can be fun to do anonymously just to brighten their day. ;D

Teach someone a skill, talent or craft. This can be something that keeps giving as many things take time to learn. ;D

Reconnect with an old friend or relative you haven't seen in a while. Visit with them in person or on the phone.

Write them a poem or story... maybe it can be about a special memory you share. (For a child, you could make them the main character of a story and illustrate it with drawings or pictures.)

Set up a regular time (weekly or monthly perhaps...) to visit with an elderly friend/relative.

Read to someone that can no longer see well or is convalescent.

Make cookies, bread or another treat for them.
I'm sure you can think of many more! The gifts of the heart really touch others in a unique way. A gift of your time is priceless!
Please feel free to add others you think of in the comments. (((HUGS)))