Hubby and I went to a meeting and social
Friday evening where
I always LOVE to listen to him speak...
(and NOT just because of his AWESOME German accent!)
He always has such a GREAT message
and speaks it with wisdom and wit! ;D
The audience was teachers of the
Church Education System
. These individual work with and teach the youth and young adults of the
Church
every working day!
(And spouses... YAY ME!!)
;D
He offered guidance in following the spirit and always remembering that everything should point to Christ as the example. They should not be concerned with having their own following. They should show love, compassion and faith by word and deed. They should encourage and show belief in the youth even when the youth act in a way that is contrary to the teachings they've received. Love, truth in Christ, His example and the promptings of the Holy Ghost is what touches their hearts and is remembered in the long term. THAT is what is most important.
I was amused when he quoted from a song from
I posted a clip of that song with the lyrics.
No matter your religion or beliefs, this has a GREAT message!!
I'd love to hear your thoughts!
(((HUGS)))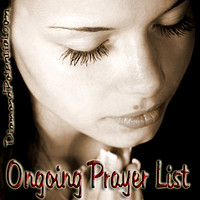 This week I've added Tripp and his parents!
Tripp is a sweet baby who has
Junctional EB
His family is a wonderful example of
faith in God and that their sweet baby
is in HIS hands!
This is from his sweet mom:
"
Though caring for him is a very tough job, I would not trade any of it for a second. Tripp has taught me true love, patience, respect and selflessness. Being a Mommy has changed my life, but being TRIPP'S Mommy has brought so much joy and happiness into my life. I am entrusting Tripp's life into God's hands. He knows best. May His will be done-not mine."
Their story will touch your heart!
***
I've also added
Mel
of
My Twisted Stitches
who is dealing with debilitating back pain in addition to many other life circumstances, trials and responsibilities.