TODAY
is
Hubby's BIRTHDAY!!
The world IS a better place because he's in it!
He's a GREAT husband!
The best father, grandfather...
FAMILY MAN!
I love that our youngest is so much like him!
I love how he was happy to take my baby
in his arms
and make him his own...
and willingness to take mine... his... and ours...
into a big pot... and blend to make OURS...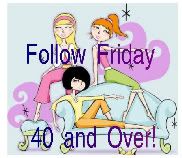 Disclaimer:
All images are mine except the cake which is linked
to it's source that I found through Google images.
This is a German chocolate cake, blue is his color, and R is his first initial. Aside from the rich fondue frosting... he would love this cake... so I'll stick with coconut and pecan topping when I make him German chocolate cake... ;D