It's been a while since
I reported on Project 52...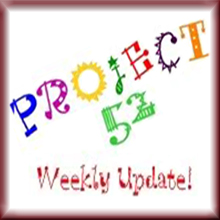 45. Get a "Finalist" or better at Better Photo.
So far, I received a Finalist on the above photo from January. We'll see at the end of the month if it goes any further. ( Haven't gotten further than this yet...)
46. Date night at least 2/month.
Last week we went to dinner and a movie. We saw True Grit. (My personal opinion... this one trumps the original by a LONG SHOT!!! I
was ALSO BLOWN AWAY by the performance of
Hailee Steinfeld as Mattie Ross! Holy Cow! This girl is only 8 months older than my obnoxious 13.5 yr old!! The talent she portrayed and professionalism!! WOW!! Just... WOW!!)
Since this weekend we're going to St George, I guess we can count that as a long continuous 3 day date!! ;D Right?
47. *K.I.S.S on blog posts,,, I hope I'm living up to that... I'm trying to. LOL!! Sometimes it's so simple I don't post. ;p Hehehe!!
48. *K.I.S.S. on the photography... Hmmm... I'm letting my business license lapse and reducing tremendously. I need to get back to the LOVE of it and away from feeling the OBLIGATION of it... I need to get a better BUSINESS sense before I renew my license. I need to learn how to earn my worth and not be an easy target to be taken advantage of. (Just so some "friends" know... I'm NOT referring to YOU!) ;D
*K.I.S.S. = Keep It Simple Stupid

1.) A vacation to remember.
2.) Finding the balance. How do you manage?
Having a hard time with this, but I'm working on it...
3.) Husbands. A post that hopefully will not get you in trouble.
5.) How's that New Years Resolution treating you?
Project 52 is all about goals for 2011. My progress
updates
is above. I have a page dedicated to this, too. As I look over the things I have finished or made progress on... I find it interesting... but NOT surprising... that I haven't
tackled
ANY of the organization goals yet... *
sigh
*