The end of last month when it was my turn to do our Family Home Evening lesson. I had it planned since we started our
Netflix
free trial and I saw the video in the streaming section and watched it. AWESOME!!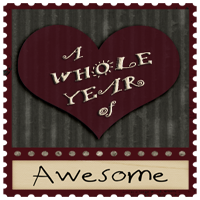 I feel it's something important... and believe in it... but it makes me feel a bit 2 faced as much of a funk I've been in. BUT, I thought it was good... and probably something I need a regular reminder of, too... What better lessons are there??
For the record, I didn't come up with the whole thing on my own... I know what I wanted for the topic and found what I wanted to use at
Mormonshare.com
for the object lesson and references and actually found the
video on Netflix
... but it's also available in the 2 parts posted below on You Tube.
First I pulled out 2 $20 bills. one crisp and new, the other tattered. I asked the boys if one was worth more than the other? Both agreed that they had the same value.
"I am not suggesting that we accept sin or overlook evil, in our personal life or in the world. Nevertheless, in our zeal, we sometimes confuse sin with sinner, and we condemn too quickly and with too little compassion. We know from modern revelation that "the worth of souls is great in the sight of God." (reference-D&C 18:10) We cannot gauge the worth of another soul any more than we can measure the span of the universe. Every person we meet is a VIP to our Heavenly Father. Once we understand that, we can begin to understand how we should treat our fellowmen.
One woman who had been through years of trial and sorrow said through her tears, "I have come to realize that I am like an old 20-dollar bill—crumpled, torn, dirty, abused, and scarred. But I am still a 20-dollar bill. I am worth something. Even though I may not look like much and even though I have been battered and used, I am still worth the full 20 dollars.""
I had one read Mosiah 2:26
And I, even I, whom ye call your king, am no better than ye yourselves are; for I am also of the dust. And ye behold that I am old, and am about to yield up this mortal frame to its mother earth.
The other read 2 Nephi 26:33
For none of these iniquities come of the Lord; for he doeth that which is good among the children of men; and he doeth nothing save it be plain unto the children of men; and he inviteth them all to come unto him and partake of his goodness; and he denieth none that come unto him, black and white, bond and free, male and female; and he remembereth the heathen; and all are alike unto God, both Jew and Gentile.
Then we watched "The Touch of the Master's Hand"
If you don't have time for both clips,
the 2nd is the most important part.
A great message for the world!!
Have a beautiful Sunday!
This week I added the Simpson family who are dealing with the loss of
Cindy
who was a blessing to all that knew her. She will be GREATLY missed! (((HUGS)))
Another friend that was able to get to the funeral (I had to be with hubby for a medical procedure that couldn't be rescheduled...) did a
post on her blog
that was a lovely tribute. I had Cindy's daughter as a "daughter" for YW's Girl's Camp in California. My heart is with them.
"Thou hast turned for me my mourning into dancing: thou hast put off my sackcloth, and girded me with gladness; To the end that my glory may sing praise to thee, and not be silent. O LORD my God, I will give thanks unto thee forever." Psalm 30