Completed:
#2: I created a page for "A Year of AWESOME"
#3: I created buttons for
"A Whole Year of Awesome"
and Project 52
(see above...)
#14: Hubby now sleeps with Mrs Darth Vader...
How romantic! ;p
Image source
Well, I guess if my body rocked like that,
perhaps the mask would be easier to overlook!
BAHAHAHA!!
Progress on:
#

20. Game night with family every month

Jan

√ - Played "Don't Eat Pete!"
#
46. Date night at least 2/month = January went to TEPANYAKI for my birthday and to The Garden
Restaurant
and "Evening with a General Authority" the end of the month.
#51: Went to lunch with Mom and Pop = January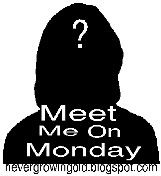 Questions:
1. What do you put on your hot dog?
Usually ketchup, mayo and sweet relish.
Only a thin line of each, though.
What you see in that pic would make me puke... LOL!
2. Do you play Sudoku?
Oh YES!
I have books of them for long drives!! ;D
3. What is your favorite vegetable?
MMMmmmm... BROCCOLI!
4. Do you color your hair?
Rarely...
I have very thick hair.
Not many stylists want to tackle it...
5. What is your favorite brand of clothing?