This week I've been sick and had a lot of mixed emotions. I always get a lot of anxiety going away from home... This video/song spoke to me for this week. It reminds me that even if no one else is near, I can always count on HIM to catch me if I fall, let me fall if it will make me stronger, and ALWAYS CHEER me ON!! So I GO... and I will survive... and hopefully get feeling better and have some FUN in the process!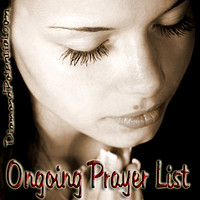 This week I add prayers for:
the people in New Zealand...
Krista to find her voice again...
Lisa's family to get better...
and for our ship NOT to have ANY TROUBLED WATERS!!
Have a BEAUTIFUL DAY!! ;D