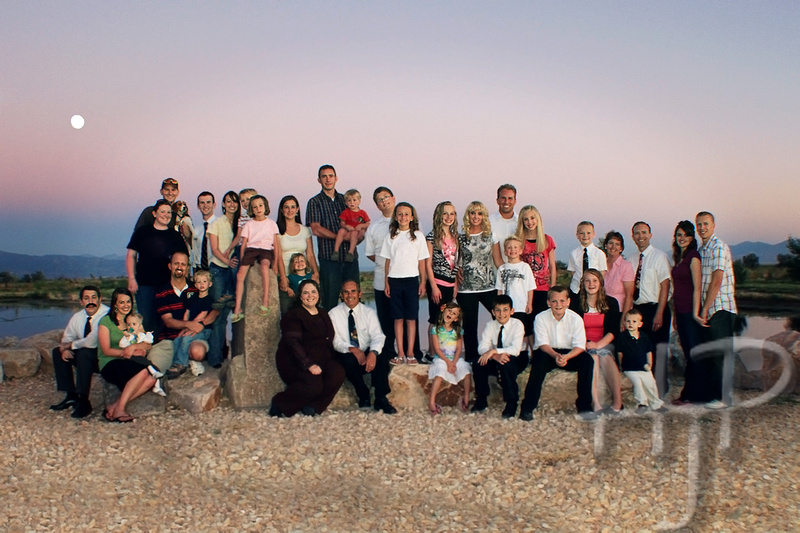 I chose writing for prompt #2:
Write about a child you find inspiring.
I am inspired by so many!! Especially from our own little clan! ALL of them are inspirational in their own ways and leave their positive marks in the world. Even though most of them are no longer children, they are "OUR" children... Here's a run down from our combined children in order.
(L to R #s 5, 3, 4, 6, 2, 1)
#1) Teaches high school Math and German and is a great father and religious leader.
#2) Works hard, great money sense, super sense of humor, mischievous, athletic, dramatic, great husband and father. Supportive...
#3) A peacemaker, free spirit, sensitive to feelings of others.
#4) A great artist and mother, dramatic with a fun personality.
#5) Happy-go-lucky, responsible, hard worker, great husband and father with a great sense of humor. Supportive...
#6) Sweet spirit with a talent of bringing people together, resilient and optimistic in spite of MANY hardships she has and does endure, the best little mom I've ever known, supportive, sensitive to the feelings and needs of others, beautiful voice and dancer. She formed a special bond with #9 that is remarkable and a great asset to his well being.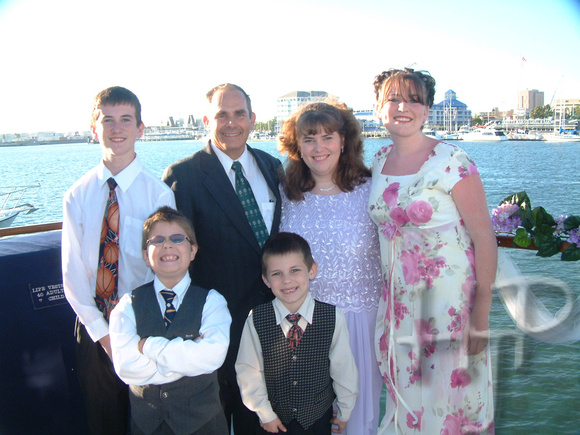 (OLD 2004? pic...
Hubs and I are back center...
Kids L to R #s 8, 9, 10, 7)
#7) Independent, strong spirit, loving, talented dancer and nail tech. Gives AWESOME pedicures!! Intuitive! Sense of humor, true to herself.
#8) Featured below... Most intuitive where I am concerned. Talented throughout his being... Sensitive heart, independent, resourceful, sense of humor, true to himself... He WILL make an incredible husband and father!
#9) Strong willed (which CAN be a positive thing...), soft heart in spite of tough facade he tries to project... leader in youth group, desires to serve his country.
#10) The most like his dad in looks and personality. Funny, patient, loving, talented, smart, good worker, intuitive, sensitive, resilient.
Now I could go into the 17 grandchildren,
but that would take several posts. LOL!
I wish to feature #8
In all fairness, he is no longer a CHILD...
but he'll ALWAYS be MY CHILD! ;p
Ben (aka "college boy" in many of my posts... and 2nd biological child to me...) is quite an inspiration to me. Here is a YOUNG MAN that dealt with a lot in his young life; moving multiple times, divorces, remarriages, integrating families on two sides, having to change/transition friends/schools multiple times due to all the moving. He was great in choir, plays,
musicals...
He was AWESOME as Pippin!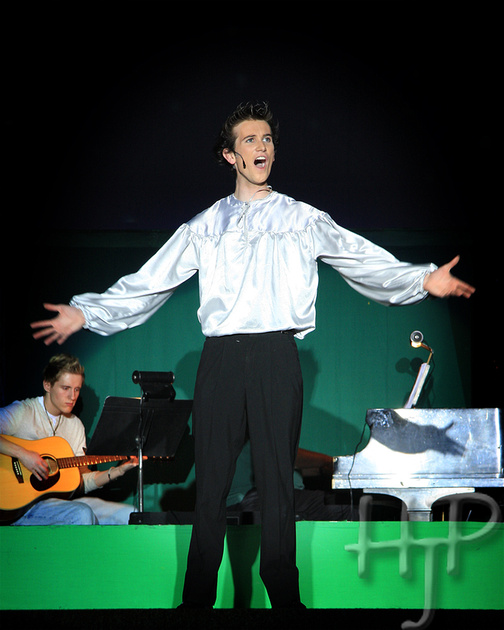 He experienced
love and heart break. He was accepted into UofU and film studies program. He suffered a dorm and crummy roommate, Job at KFC, changing to better job at the city library, then adding another job at the campus library archives... He found an apartment/new roommate, paying his own way for living expenses and school expenses; being wise enough to pay off as much as possible as he goes so he doesn't have a big debt over his head afterwards. He is entering his Junior year and thoroughly enjoying his major. He shows great imagination, promise and creativity. He is pursuing his dreams in a responsible, intelligent manner... Something I never had the guts or means to do...
He is currently working his biggest project yet. He has a production team. They are making a short film called "War Is..." One wrote the screenplay, one will do the main part of directing, and one will be the editor. They will all help each other as needed, but they each have their main area of focus.
War is... Description: Set in 1972 Salt Lake City, students at the University of Utah discuss contrasting views on war, including Vietnam, the seemingly endless conflict dividing the nation as they speak. As it frequently does, the blunt and opinionated discussion of war leads to hostility as the Professor encourages them to evaluate what war really is.
Tomorrow, July 1, they are having a casting call. They have set up a
casting call page on facebook
with all the information needed. So if you are in the area and would like to participate, go check it out!!
ALSO, they would love to make this as good and authentic as possible; which requires more funds than they have on hand. They have also set up a
fundraising page on facebook
with a donation link set up through PayPal. Anything you'd be willing to contribute, small or large, would be greatly appreciated!
Sweet Air Productions - War Is...
(A Short Film)

1.) Describe a memorable first date.
2.)
Write about a child you find inspiring.
3.) What do you find most challenging about blogging?
4.) Name a pet peeve you have about how other parents raise their kids. Go on…stir the pot.
5.) We often spend time and energy talking about people in our lives we don't see enough of. Describe a person in your life you are in contact with often. What does he/she mean to you?
6.) If you could thank your mom for anything, what would it be? Create a video thanking her for something.